SAP translation and localisation services from ILT, now a UKISUG associate partner
OFFERING THE SAP-USER COMMUNITY THE LANGUAGE EXPERTISE NEEDED TO THRIVE INTERNATIONALLY
Language may not be your first concern when you think of software UIs, documentation and training. But language determines user adoption. If poor, your product will look poor, making adoption difficult. If well translated, your product will deliver value to all users, whatever their language, on-premise or in the cloud.
For SAP clients, language will be a critial issue while migrating from on-premise solutions to cloud implementations. Before migrating to the cloud, your product needs to be upgraded to the latest on-premise version, and this requires you to make sure your customizations and master data are complete and language compliant in all languages you use.
That is where we can help you
Use CODE UKISUGCON19 to claim our 10% discount on the fist 500 SAP System UI strings. Please spedify it in field "in which area do you need a language expert", together with your specific request.
With tips and tricks for better results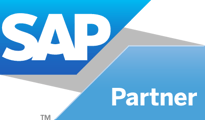 SOMETIMES IT IS QUICKER TO SPEAK
For a quick grasp of skills involved in SAP Translation