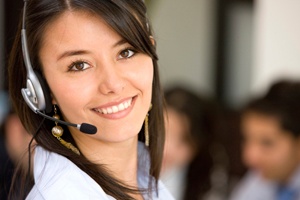 In 2016, roughly 150,000 requests were made for face-to-face language interpreter and translation services in England and Wales. 97% of these requests were successful.
Unless the case is privately funded, the MoJ obliges to provide these services free of charge. Criminal proceedings make up the majority, followed by tribunal and then civil requests. But calling this a 'right' is to stray into murky territory; viewing this more as a 'custom' might be more appropriate. While there is no legal right to an interpreter in court, if you ask for one, you will most likely gain access to one.
The fluid nature of language, combined with an infinitude of courtroom scenarios makes it difficult to pin this question down in law. In America, where tens of millions barely speak English at all, the right of a criminal defendant with limited English proficiency to an interpreter is not expressly recognized by the US Constitution or the Supreme Court; however, such a right is implied in the Fifth, Sixth and Fourteenth Amendment. Without providing, a fair trial is far from guaranteed in the eyes of the law.
Providing access to court proceedings in someone's mother tongue is not only in the interest of a defendant or claimant, but in that of the court and the quality and provision of translation and interpreting services is essential to carrying out a fair trial. The former MoJ's supplier for all translation and interpreting services until 2016 attracted attention for its failure in providing an adequate level of service: 2600 court cases were adjourned between 2011 and 2016 due to failures in the interpreting services they provided. The legitimacy of court proceedings can be called into question even if there is a hint you don't understand everything that is said.
The importance of quality interpreting in court is clear. The service provided by the MoJ only takes into account interpreting in the courtroom itself, where interpreters are only permitted in-person. For many other meetings, there are more options. Speak Legal's own interpreting services, for instance, can be used remotely in a whole range of legal scenarios. Speak Legal can deliver simultaneous, consecutive and whispered interpreting and has recently launched a bespoke online platform for interpreting a meeting's content in simultaneous mode. This service, in lieu of an interpreter in the room, provides the same standard of interpreting while saving time and effort on the part of everyone involved, allowing them to focus on the matters at hand.

While remote interpreting is not yet permitted in courts in England and Wales, it has been employed with great success in various states in the US, as this video demonstrates, suggesting that it is not altogether an implausible possibility going forward. Integrating technology into the way we work is increasingly relevant in all sectors, and interpreting in the legal sector is certainly no different.
To discuss your interpreting requirements, please book a consultancy with us.